Geographic Indications and International Trade (GIANT)
TED Case Studies
Miller loses Cinco de Mayo
1. The Issue
On April 7, 1998 the Mexican government closed its border to Miller Brewing Co. products for five weeks spanning over Cinco de Mayo. According to Mexican officials, this action was taken because of confusion over labeling requirements. These labeling requirements though, have yet to be fully explained by Mexican authorities. When Mexico "suddenly closed the tap on Miller Brewing Co., provoking a trade spat that has...[it took] the fizz out of the Milwaukee-based brewer's recent modest success in the fast-growing but tough-to-crack Mexican market."(1) Although Miller products are again flowing into Mexico, the questions of why the border was closed…and why it was reopened remain a mystery.
2. Description
Marketing History
When Mexican authorities closed their border to Miller products on April 7th, there was no official notification given to Miller Brewing Co. Trucks were simply turned back at the border.(2) Miller claimed that the new measures were purely protectionist on the side of Mexico and its two largest brewers, Grupo Modelo and Femsa Holding (brewers of Corona and Tecate and Dos Equis respectively). Miller's claim has some truth to it. This is because of three factors that were not lost on Miller Brewing. First, neither Anheuser-Busch nor Labatt were affected by the new labeling and certification standards. Second, Anheuser-Busch owns 37% of Grupo Modelo and Labatt holds 22% of Femsa Holding. Together Grupo Modelo and Femsa Holding control close to 99% of the beer market in Mexico. Finally, the new labeling and certification standards closed Mexico's market to Miller Brewing between April 7th and May 15th -- closing Miller's access to the Mexican market over a period of time where consumption is at a peak in Mexico.
North American Holdings and Market Distribution in Mexico
American Manufacturer
Mexican Product
Holdings in Mexico
Market Share in Mexico
Anheuser-Busch
Corona & Tecate
37% Grupo Modelo
54%*
Labatt
Dos Equis
22% Femsa Holding
44%*
Miller Brewing
Lite
NONE
1%*
* Market shares are rounded off to nearest whole percentage. Numbers may not add up to 100%
With help from its recent economic upswing, Mexico has developed into the seventh largest beer market and continues to grow at double the global rate. Miller Brewing had, up to April 1998, seen a 50% rise in its sales to Mexico during the first quarter of 1998. This occurred after 1997 proved a 37% gain from the previous year.(3) These recent gains have, over the past year, allowed Miller Brewing Co. to capture a whopping 1% of the Mexican beer market. While this does not read as a large accomplishment, their gain in market share enabled Miller Brewing to become Mexico's largest beer importer -- Miller Brewing imported about 1.3 million cases of beer to Mexico in 1997, while Grupo Modelo's exporting of Corona to the United States rose to 40 million cases to become the largest selling U.S. import beer. Compare these numbers to the annual beer production for Miller Brewing at 7 million barrels (96.5 million cases).(4)
Lite: Calories or Alcohol
The origins of this dispute will undoubtedly remain dubious. Miller Brewing representatives never received notification from Mexican authorities when the border was closed on April 7, 1999 nor when it was reopened four weeks later. Media sources played up the "...charge that Mexico was using the labeling issue to keep out U.S. products and protect its beer industry."(5) Further frustrating Miller was the fact that the Mexican Ministry of Health, which is responsible for establishing labeling standards for contents and health warnings, did not see that Miller was in violation of any health regulation.(6)
The dispute was quickly called to the attention of U.S. Commerce Secretary Bill Daley. Miller and Wisconsin members of Congress urged Secretary Daley to become more involved in the case citing what they saw as a series of actions by Mexico in hindering Miller's access to the Mexican markets. Without a clear answer as to how its labels were inconsistent with Mexican labeling regulations Miller Brewing was unable to remedy the situation as they watched Cinco de Mayo weekend pass -- losing valuable sales revenues on one of the busiest weekends in the Mexican beer market. At the time, the two governments hailed "the problem-solving mechanisms of the North American Free Trade Agreement" (NAFTA) as being key to the solution of the case.(7) Miller Brewing though remains in the dark as to the causes of the dispute as well as the source of the final solution. The only solid facts surrounding the solution are that negotiations at the undersecretary level have been tabled since the border has been reopened and that no official action was taken by NAFTA that included any representatives of Miller Brewing.(8)
Miller Brewing cites the intervention of Commerce Secretary Daley as the turning point in the dispute. At the same time, Miller and the U.S. government were not able to get any written answers as to how Miller was not complying with regulations. Miller raised flags about the imbalance of how the regulations were being implemented. They knew " 'that none of the other domestic or imported sellers [were] undergoing the same kind of scrutiny.' "(9) Without any formal actions by NAFTA, USTR, the Commerce Department, or their Mexican counterparts, much of what happened will remain in the dark.
While it remains to be the goal of NAFTA and other regional trade organizations to reduce the ability for nations to take protectionist and punitive actions such as this it remains to be seen in my eyes how effective they are until the dispute reaches such a scale that they must take action or face the questioning of their credibility. The greater level of consultations between Mexico, Canada, and the United States as a result of NAFTA can be seen in numerous technical trade and service agreements. This dispute though was solved not by NAFTA's dispute resolution competencies. It was settled through more traditional back-door negotiations between the two governments and Miller -- albeit communications that have been increased on the margins by the institutionalization of some aspects of NAFTA.
3. Related Cases
The TED Database of cases has numerous cases that are related. The table above includes links to some of the related cases as well as the TED search engine.

4. Draft Author:
May 5, 1999
Michael A. Stebe
School of International Service, American University.
The following sections help in sorting this case with the Ted sort engine.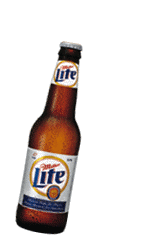 II. Legal Clusters

5. Discourse and Status:
DIS and COMPLETE
6. Forum and Scope:
NAFTA and BILAT
7. Decision Breadth:
THREE parties
8. Legal Standing:
TREATY, LAW, and NGO
9. Geographic Locations
a. Geographic Domain: North America
b. Geographic Site: South
c. Geographic Impact: Mexico
10. Sub-National Factors:
NO
11. Type of Habitat:
Dry
12. Type of Measure:
Import ban [IMBAN] Import standards [IMSTD] Licensing [LICEN]
13. Direct v. Indirect Impacts:
DIR
14. Relation of Trade Measure to Environmental Impact
a. Directly Related to Product: YES
b. Indirectly Related to Product: NO
c. Not Related to Product: NO
d. Related to Process: YES
15. Trade Product Identification:
Beer
16. Economic Data
The total annual imports of beer into Mexico is approximately 2.5 million cases. Imports from Miller Brewing comprises about 1.3 million cases or about 1% of the Mexican market. To put this in perspective, the total production of Miller beers is over 386 million cases. The Lite that is produced for the Mexican market is all produced an Irwindale and Fort Worth Texas. Even here, the amount that goes to Mexico is only 1% of the production at these two breweries.(10)
Just as this dispute was being settled behind closed doors, there was a trade fair held in Houston, Texas. The Access Mexico Trade and Investment Conference focused on agriculture, automobiles, tourism, investment opportunities, and beer among other trade areas.(11)
17. Impact of Trade Restriction:
HIGH
18. Industry Sector:
Foods [N FOOD]
19. Exporters and Importers:
Exporter: United States
Importer: Mexico
Leading Exporter: Miller Brewing Co. Inc. 3.1 million cases of beer per year.
Leading Importer: Grupo Modelo (Corona) 40 million cases of beer per year.
20. Environmental Problem Type:
NONE
21. Name, Type, and Diversity of Species
Name: NONE
Type: NONE
Diversity: NONE
22. Resource Impact and Effect:
LOW and REGULATORY
23. Urgency and Lifetime:
LOW and NA
24. Substitutes:
NONE
YES -- The main cultural barrier that was put in the center of this case is language. All parties involved allow that the border closing and labeling dispute was not focused on large sections of the labels being used by Miller Brewing. The question still remains...just how do you translate a word that is not correct in English into Spanish? Miller Brewing though has already trademarked and patented 'Lite' in Mexico, and it was therefore not the focus of the dispute. At the same time, one of the issues that did crop up was the question of whether 'Lite' referred to calories or alcohol. Miller Brewing denies that its labels fell short of the Mexican labeling requirements even though the labels were what border customs officials cited when they turned Miller Brewing's trucks back at the border.
NONE
(1) Kraul, Chris and James F. Smith, "Mexico Won't Accept Imports of Miller Beers." Los Angeles Times 4/28/1998 (D:1) (Return)
(3) Smith, James F., "It Took Tough Negotiations, but Mexico Now Sees the Lite." Los Angeles Times 5/15/1998 (D:1) (Return)
(4) Kraul and Miller brewing Co. <http://www.millerbrewing.com/tour/directions/visit_fort.html> (Return)
(9) Michael Hennick as quoted in Kraul. (Return)
(11) Moreno, Jenalia, "Partners in Trade meet at Access Mexico Conference." Houston Chronicle 5/7/1998 (Buisness:3) (Return)
I would like to thank everyone who spoke to me about the case -- even though most were not in a position to be quoted directly in explaining the intricacies of the case.
For more information on the WTO and NAFTA see their internet pages at http://www.wto.org and http://www.nafta.org. If you are looking more specifically for beer related trade issues, see the Beer Institute at http://www.beerinstitute.org.
---