1. Abstract
Since the discovery of natural gas reserves in Iran's South Pars fields in 1988, the Iranian government began increasing efforts to promote higher gas exports abroad. The prospects for profit are especially high in South Asian countries like India and Pakistan, where natural gas reserves are low and energy demand exceeds energy supply. In 1995, Pakistan and Iran signed a preliminary agreement for construction of a natural gas pipeline linking the Iranian South Pars natural gas field in the Persian Gulf with Karachi, Pakistan's main industrial port located at the Arabian Sea. Iran later proposed an extension of the pipeline from Pakistan into India. Not only would Pakistan benefit from Iranian natural gas exports, but Pakistani territory would be used as a transit route to export natural gas to India. Initially, the Indian government was reluctant to enter into any agreement with Pakistan due to the historically tense relationship between the two neighbors. As an alternative, India suggested the development of a deep sea pipeline where no threat to security of resources could exist. At present, in 2000, Indian, Iranian, and Pakistani government officials continue to negotiate the possible routes, modes of transport, and geopolitics of the Iran to India natural gas pipeline. These negotiations indicate a significant shift in inter and intra-regional politics between the states. The potential for economic and developmental gain from natural gas will force India, Iran, and Pakistan to reassess their roles and policies in regional conflicts, like Kashmir, Afghanistan, and national security issues. Furthermore, potential economic collaboration and gain will also lead to a possible transformation of social and political discourse between the countries, perhaps even leading to mediation and resolution of regional conflicts.
2. Description
THE PEACE PIPELINE:
IMPLICATIONS FOR CONFLICT RESOLUTION, FOREIGN POLICY, AND REGIONALISM
The exportation of natural gas from Iran to India through Pakistan is a venture which may change the face of regional politics in South Asia. It is a study in how economic collaboration possesses the power to engender as well as transform social and political discourse between countries. The Indian government speculated whether Pakistan could guarantee security for the flow of natural gas in the pipeline. Furthermore, Pakistan's collaboration with Iran may foster conflict resolution as well. In the past, Iranian and Pakistani foreign policies have disagreed on the issues of Afghanistan and Shi'a-Sunni conflicts in the region. Thus, trade and the larger experience of economic globalization posesses the ability to exist as mediators in conflicts in the region and between regions.
Natural gas trade between India, Iran, and Pakistan challenges the geopolitical, historical, and strategic realities of the three countries and the general regions of the Mideast and Asia. In this way, the relationship between the pipeline venture and globalization is multidisciplinary. It is not characterized solely by economic factors, even though the current economic realities in Iran, India, and Pakistan do foreshadow the future necessity of economic collaboration. The realities of this case study are representative of the notion that multidisciplinary globalization is changing the face of regional politics and altering the social and political landscape of regions.
NEGOTIATING THE PIPELINE
Holding approximately 9 percent of the world's total reserves, Iran is OPEC's second largest producer of oil (Iran Background Information). Along with oil reserves, Iran contains the world's second largest natural gas reserves "at an estimated 812 trillion cubic feet (Tcf)" (Ibid). While Iranian natural gas consumption is high, the country desperately needs to promote export markets for gas due to its faltering economy and to meet the demands of modernization. To meet these demands, Iran has targeted emerging regional markets like South Asia for natural gas exports.
Iran has proposed the export of natural gas from Iran to India since 1993. Alongside this proposal was the plan to export natural gas to Pakistan as well. The Iranian government proposed the construction of a pipeline from its South Pars fields in the Persian Gulf to Pakistan's major cities of Karachi and Multan and then further onto Delhi, India.
The following map shows the pipeline's main route. Starting from the left side of the map, the pipeline originates in Asaluyeh, Iran on the coast of the Persian Gulf near the Iranian South Pars fields. It travels to Pakistan through Khuzdar, with one section of it going on to Karachi on the Arabian Sea coast, and the main section traveling on to Multan, Pakistan. From Multan, the pipeline travels to Delhi, where it ends. At this point, India is free to consider and negotiate further domestic routing of the pipeline.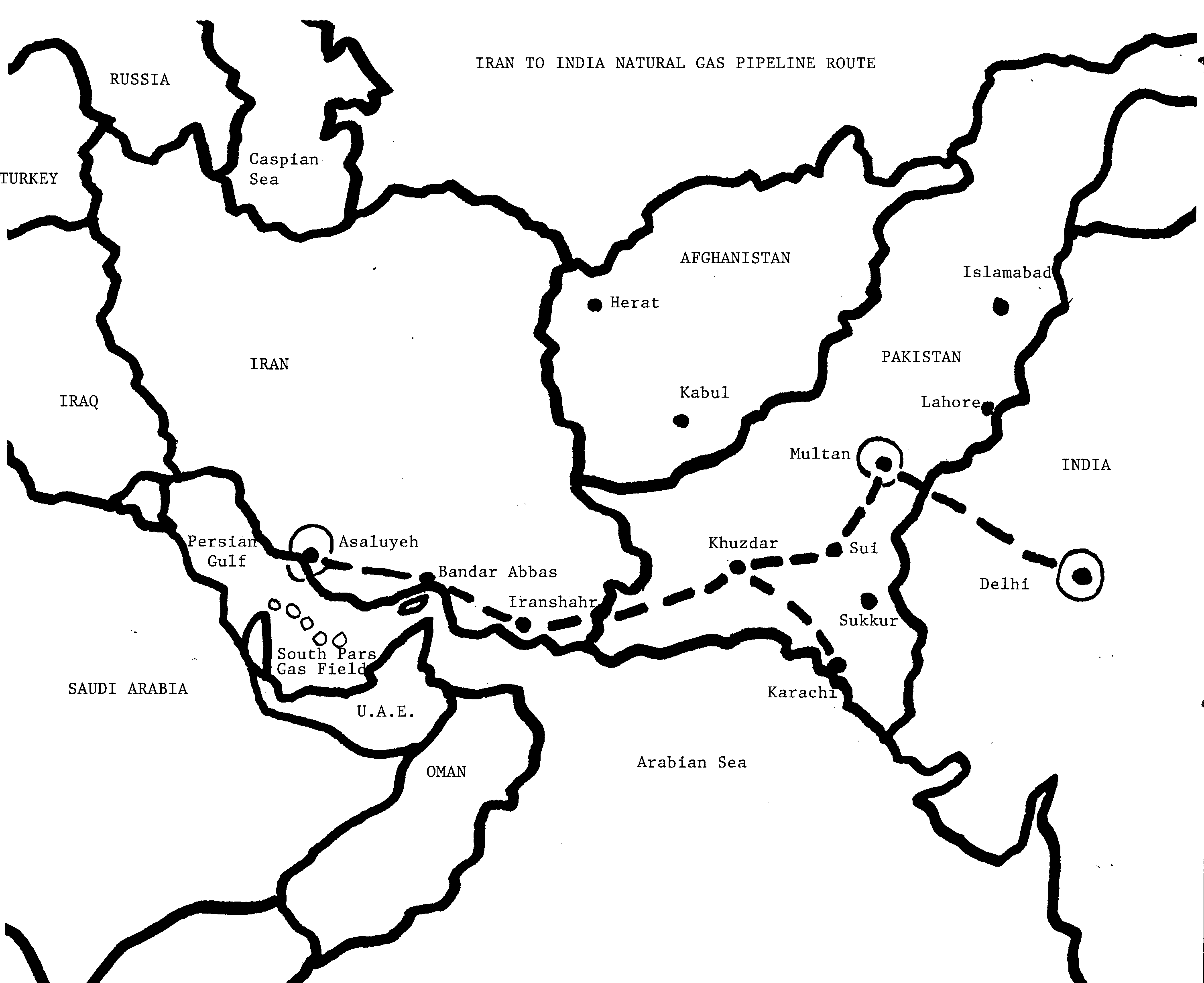 In 1995, Pakistan and Iran "signed a preliminary agreement for construction of a $3 billion, 870 mile onshore gas export pipeline linking South Pars with Karachi, Pakistan" (Ibid). This pipeline did not include the additional city of Multan, Pakistan and excluded the transport of gas on into India. Under a new pipeline project proposing to include India, the Pakistani government would be able to inject its own exportable gas for sale to the international market that is [Delhi] India or take out gas for domestic purposes in Multan. The pipeline would be 2,670 km long with a 48 inch diameter, and hold $3.2 billion of gas (Alexander's Gas and Oil Connections 2000). Pakistan could earn as much as $500 million in royalties from a transit fee and save $200 million by purchasing cheaper gas from this pipeline project (The Hindustan Times 7 July 2000). Four major companies have expressed interest in constructing the Iran to India natural gas pipeline. They are BHP of Australia, NIGC, Petronas of Malaysia, and French Total, which is already partnerning with Iran in the development of an international pipeline through Turkey (Alexander's Gas and Oil Connections 2000). A consortium consisting of Shell, British Gas, Petronas, and an Iranian business group already existed and was negotiating how to export gas from South Pars to Pakistan (Iran Background Information). Also involved is the Iran National Gas Company and the Gas Authority of India Limited (GAIL).
For the pipeline project, the year 1999 was characterized by several meetings between Indian and Iranian government officials which resulted in the formation of delegations and committees to further discuss the feasibility of the pipeline project. In February 1999, Iran signed a preliminary "in-principle" agreement with India, agreeing to the idea of bi-lateral collaboration. However, a tripartite agreement is necessary between India, Iran, and Pakistan for the implementation of the project (The Hindustan Times 7 July 2000).
In April 1999, the Iranian and Indian governments established a bi-lateral task force of business and government officials to look at the economic and industrial feasibility of developing the pipeline. In September 1999, the National Iranian Gas Company sent a two member delegation to hold talks with the Gas Authority of India Limited (GAIL) and the Petroleum Ministry in India to discuss the production of a feasibility report for the pipeline project (The Hindu 24 September 1999).
At the end of 1999, Chief Executive Pervez Musharraf of Pakistan visited Tehran to discuss bilateral relations as well as the pipeline project. The months following Musharraf's visit to Iran were characterized by more diplomatic visits in the region. In March 2000, the Pakistani Secretary of Petroleum visited Iran to formally agree to the pipeline project between the three countries. Iranian government officials visited Islamabad later in April 2000 for the Pakistani government to sign the contract.
The bilateral India-Iran task force met again in July and August to discuss the feasibility, security, and economics of the pipeline project. The purpose of the task force was for the Indian government to achieve some clarity and confidence on these issues. The Pakistani government and Iran already decided on some of the practical logistics of the project, like security for the pipeline in Pakistan, duration of its construction, and pipeline length. The Pakistani energy minister guaranteed in July 2000 to Iran and India that security of the pipeline remains of topmost concern and will be ensured. It was later decided that if the Pakistani government agreed to build the pipeline in the shortest possible time, that being three years, then the Iranian government would increase the transit fee (The Hindustan Times 7 July 2000).
TRADE AS CATALYST FOR REGIONAL COOPERATION
As meetings amongst the three governments, oil companies, and committees persisted, the pipeline project came to involve a whole host of new issues, ranging from security concerns to meeting the high demands for energy in South Asia. Above all, the issue of regional cooperation emerged as that which has the propensity to initiate the greatest reform. Regional cooperation in the form of India-Pakistan collaboration, alongside India-Iran and Iran-Pakistan collaboration, can potentially influence bilateral relationships between the countries on the key issues and conflicts of Afghanistan, Kashmir, and overall national security.
After meeting with Iranian President Muhammad Khatami in New York in September 2000, Musharraf expressed Pakistan's willingness to participate in the pipeline venture and promoted the idea as an example of regional cooperation. Musharraf stated that the development of the pipeline and natural gas resources in Pakistan are the country's economic salvation and will break an age old dependence on cotton and textiles as Pakistan's main export earners (Times of India 11 September 2000). Also discussed was the need for evolving a joint strategy towards the resolution of the Afghanistan conflict. Khatami stressed on the need for two things. First, "for removing any existing misunderstandings between Tehran and Islamabad on the Afghanistan conflict. Second, to evolve a joint strategy towards resolution of the Afghanistan conflict (Times of India 10 September 2000).
Iran and Afghanistan: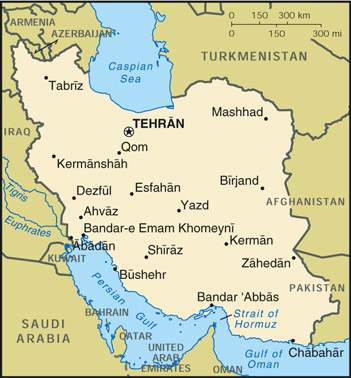 Resolution of the Afghanistan conflict within Afghanistan itself as well as between Iran and Pakistan would lead to overall economic benefit in the region. Given the large amounts of natural gas resources in Central Asia and the need to use Afghanistan as a route to transport these resources to other markets like South Asia, oil companies are extremely eager to invest in economic development and collaboration with Afghanistan, Iran, and Pakistan. In the past, however, the issue of Afghanistan has prevented such development. Ahmed Rashid writes in Taliban: Militant Islam, Oil, and Fundamentalism in Central Asia,
The U.S. bombing of Bin Ladens camps in August 1998 forced Unocal to pull out its staff from Pakistan and Kandahar and finally, in December 1998, it formally withdrew from the CentGas consortium, which it had struggled so hard to set up. The plunge in world oil prices which had hit the world's oil industry also hit Unocal hard. Unocal withdrew from a pipeline project in Turkey, closed its offices in Pakistan, Turkmenistan, and withdrew financing due to civil war among the Afghans" (Rashid 211).
The example of the Afghanistan conflict introduces the issue of national security and its importance in the context of regional cooperation. Initially, both Pakistan and India were skeptical and rejected the pipeline proposal because of security concerns. Both the Benazir Bhutto and Nawaz Sharif governments halted the projects because of reservations in the army on the type of impact this project would have on the regional issues of Kashmir and the government's position on bilateral trade with India. (Zehra 2000). For the Indian government, concerns pertained to Pakistani fundamentalists disrupting supplies (Bagchi 2000). India also believes the pipeline places Islamabad at a strategic advantage where it can shut of the tap in times of crisis or conflict (Reuters 2000).
TRADE AS MEDIATION
The pipeline posits trade as a mediator in the development of India, Iran, and Pakistan's bilateral policies and conflict resolution. For Pakistan, the pipeline project assists in Pakistan's to re-establish ties with Iran. In recent decades, Pakistan and Iran have remained isolated from one another due to major differences over the Afghanistan civil war. Pakistan supports the Taliban while Iran supports the opposition forces, the Northern Alliance, who are fighting against the Taliban (Azhar 2000). For India, the pipeline project serves as a route to better improve both trade relations and communication with Iran.

On November 7, 2000, and Indian business delegation visited Iran to discuss what India's private sector is willing to offer the Iran-India pipeline project. A. C. Patankar, the principal advisor of the Confederation of Indian Industry which has 4,000 member companies, stated the roles and functions the private sector would like to perform. First, he stated how the objective of the delegation's visit was to explore business opportunities and also to strengthen India-Iran relations (The Times of Central Asia 7 November 2000). Second, he mentioned how dialogue between the two countries experienced a "communication gap." This gap was the "main reason for the low level of trade relations between Iran and India" (Ibid). The Indian point of view defines the pipeline project as a bilateral agreement excluding the third country. Improved trade relations are viewed as methods to ameliorate communication gaps or differences in regional conflicts.

Pakistan and Iran could also begin to resolve their regional conflicts in light of their proposed collaboration on the pipeline project. Disputes between Pakistan and Iran have traditionally focused on Afghanistan as well as tensions between Sunni and Shi'a muslims. As Afghanistan's eastern and western neighbors, Pakistan and Iran have proven detrimental to the Afghan peace process:
There is no common ground between the two states on a solution to the Afghan civil war and even more ominously both states are funding proxy wars between Shi'a and Sunnis in each other's countries as well as in Afghanistan, increasing the likelihood of a major explosion in the region (Rashid 211).
These conflicts are nothing new to the region. They do, however, present a powerful challenge to the reality of economic collaboration, interdependence and globalization in the region. The need for resolution of these conflicts is fueled by the emergence of oil and natural gas reserves and various other pipeline ventures in the region. Knowing this, we must ask if the development of pipelines in war torn and conflict laden regions bring resolution and if economic collaboration and globalization can foster peace? Because of the potential economic prosperity for all countries involved, a shift in regional political discourse is necessary.

So far, the project has been viewed as a catalyst for the promotion of regional cooperation and mediation by only on bilateral levels. For Pakistan, pipeline is not viewed as a partnership with India, but rather as a bilateral Iran-Pakistan project which, through the Iranian partnership, does involve India (Zehra 2000). Thus, the Pakistani government views the pipeline project as regional collaboration with Iran and not India. Pakistani promotion of economic collaboration with Iran as an example of regional cooperation indicates a geopolitical shift in both Pakistan and Iran's regional identity, since Pakistan historically has identified with South Asia and Iran with the Mideast and Central Asia regions. This shift shows Pakistan's economic and political alignment with Central Asia and the Mideast more so than with South Asia. Perhaps this is an effort by Pakistan to further distance itself from the role it has acquired in the South Asian regional context. It is a role characterized predominantly by its hostile relationship with a much larger India. Additionally, India's hegemonic presence in areas of trade and economic policies in the region has led most of the other South Asian countries to look outside the region for greater economic collaboration.

In this case, economic collaboration indirectly sows the seeds for a shift in regional politics and perspective. With more economic collaboration between Iran and Pakistan, the states previously conflicting positions on Afghanistan transform into common policy objectives which are handled differently. Rather than taking sides in the Afghanistan conflict, both Iran and Pakistan have decided to let the ground realities determine the flow of the Afghan situation (Zehra 2000). The pipeline project exemplifies the ushering in of an economic globalization which changes the face of regional politics and, literally, a region. Sharing a 909 km border, Iran and Pakistan realized the necessity of a cooperative relationship and foreign policy which would benefit both countries economically through increased trade (CIA 2000).

In addition to promoting its regional identity with Iran, Pakistan could further its sense of regionalism with Iran by enforcing the notion of the ummah, a transnational identity which does not recognize national borders, to further promote economic collaboration . If this becomes the case, Pakistan will be able to transform a political discourse of regionalism into a communal and religious movement, stating that Iranians and Pakistanis should work together economically because they are already spiritually unified as Muslims. This too will serve to further Pakistan's regional identity away from India, which is both secular and predominantly Hindu. In all practicality, economic collaboration between Iran and Pakistan will not completely erase Pakistan's presence and role in South Asia. It does, however, represent a greater effort made at repairing and reinforcing inter-regional ties. This effort is needed in relations between Iran and Pakistan but is even more so urgently needed in the relationship between India and Pakistan.

The relationship between Pakistan and India has dominated the face of South Asian politics. It is a relationship marked by political distrust, communal overtones, and land disputes. The countries have fought three wars in the past 52 years (Alexanders Gas and Oil Connections 2000). Most economic collaboration with India is avoided by Pakistan and other South Asian countries due to India's role as the geographic and economic hegemon in the region. Cooperation is seen by Pakistan and other countries as only strengthening India's economic dominance by securing a regional market for India (Dash 1996). Additionally, the cultural and social ties between India and Pakistan are exceedingly tense with numerous acts of communal violence committed between Muslims and Hindus. One example is the destruction of the Babri Mosque at Ayodhya in 1992 by Hindu fundamentalists. The mosque was built under the authority of the first Mughal emperor of India, Babar, in 1528. Leaders of Hindu fundamentalist political parties and their followers believed that the Hindu god Rama was born at the location of the Babri Mosque. Furthermore, they believed that "Rama's birthplace was destroyed to build the mosque" (Ludden 1). To avenge this destruction, the fundamentalists plan to reconstruct a temple in honor of Rama over the rubble of the Babri Mosque. It is the emergence and recurrence of events of this nature which have plagued the political, economic, and social relationship between India and Pakistan.

Given the tense multidimensional relationship, an agreement on the pipeline project between India and Pakistan would be seen as an historic event. The only other successful bilateral agreement between the two countries pertaining to distribution of resources is the Indus Water Treaty of 1960. After India and Pakistan received independence from the United Kingdom in 1947, the Indus River Basin was divided in half. Initially, "the two nations failed to settle the dispute over distribution of water resources in the basin" and only signed an agreement with the facilitation of the World Bank thirteen years later in 1960 (Nakayama 1996). According to the treaty, Pakistan has access to the flows of the Indus, Kabul, Jhelum, and Chenab rivers while India has rights to the Ravi, Beas, and Sutlej rivers (Khan 2000).

An agreement between India and Pakistan on the pipeline project will be considered historical because it also directly impacts the Kashmir conflict, which has been the major source of friction between the two countries since they both received independence from the British in 1947. While Kashmir is comprised mostly of Muslims, it also includes Hindu and Buddhist populations. For Pakistan, "Kashmir is essential to maintaining national identity. Ceding control of the third of the country it occupies to the Indians would be regarded as a betrayal of Pakistan's historic portrayal of itself as a pan-Islamic homeland" (Rose 95). For India, maintaining control in Kashmir is essential because it is "the key to holding the subcontinent together, especially in this era of increasing ethno-religious nationalism" (Rose 94). There are large numbers of Muslims, Sikhs, and Christians in five Indian states and Sikh separatists in the Indian state of Punjab (Rose 94). The Indian government must consider these realities when debating whether it should agree to a plebiscite amongst the Kashmiri people allowing them to determine their own nationality or to direct bilateral negotiations with Pakistan over the accession and/or succession of parts of Kashmir.

Pakistan and India: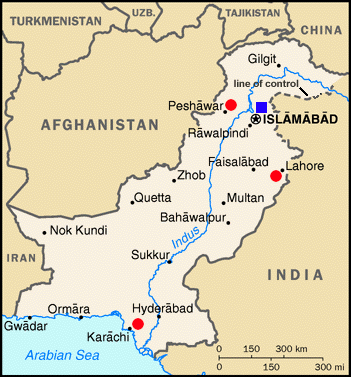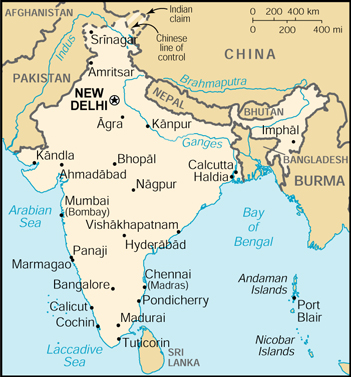 The Pakistan controlled part of Kashmir is known as Azad ("free") Kashmir. The part which is under Indian control is called Occupied Kashmir by Pakistan and known as Jammu and Kashmir in India. They are divided by the "Line of Control" (see Map A). Note the use of language by the Pakistani state to form national discourse and opinion on the Kashmir conflict. The portion under Pakistani control is considered free while the portion under Indian control is termed "occupied." India is viewed as an occupier, the outsider who has come in and usurped land which belongs to another nation. However, which nation does this refer to? Does it refer to the Pakistani nation-state or to the Kashmiri nation as a people not defined by the boundaries between India and Pakistan? In these questions it is evident that the political discourse of Indian occupation of Kashmir has lead to further questions of nationhood and nationality. These questions have affected social discourse between the Indian, Pakistani, and Kashmiri people. A new generation of Pakistani and Indian youth who did not experience the horror of partition of the birth of the Kashmir conflict are well versed in the rhetoric of the respective Indian and Pakistani enemy. Furthermore, Kashmiris living in both Indian and Pakistani Kashmir have found themselves increasingly discontent with both countries policies towards Kashmir and have started calling for more political autonomy from India and Pakistan.
In a case similar to this one, a proposed pipeline project in the European natural gas market has also being labeled "the peace pipeline." The project involved a scheme to ship Egyptian natural gas in liquid form (LNG) to Turkey. Previous to this agreement, there was a plan to supply natural gas to Turkey through Israeli territory. Instead of agreeing to the land route, Egypt opted for the LNG route, providing Turkey with up to 350 billion cubic feet of gas starting in 2000 (Energy Information Administration 2000). "The switch to the LNG scheme demonstrates that LNG is still commercially viable in areas where political issues constrain pipeline development" (Energy Information Administration 2000). This example shows how LNG development may serve as an alternative to collaboration between countries and regions where cooperation proves difficult on account of political conflicts. For India, this is definitely the case. Instead of addressing regional disputes and points of tension with Pakistan, India has considered the alternative option -- to withdraw from collaboration with Pakistan and propose a pipeline which would go through water instead of Pakistani territory.
India and Pakistan have never been successful in negotiating Kashmir. In recent years, the pattern has been that one side says it will negotiate through bilateral talks with the other. The other side rejects the proposal for bilateral talks, stating the Kashmiri people must be included in the peace process. Additionally, the political parties of Kashmir also seek a role in the peace process and state their own positions often independently of both India and Pakistan. The hostile political and social discourse and lack of conflict resolution between India and Pakistan over Kashmir is challenged by the emergence of the pipeline project. The project forces the two countries to reconsider their political discourse and interdependence, especially in light of their energy crises and desperate need for natural gas resources.
ENERGY CONSUMPTION IN INDIA AND PAKISTAN
Both India and Pakistan consume more energy than they produce. The production of natural gas in both countries cannot meet the countries demands for energy and natural gas consumption. Approximately 8 percent of energy consumption in India is accounted for by natural gas (Dadwal 2000) and 27 percent in Pakistan (Tongia 1999). Table 1 (see below) shows the natural gas reserves, production, and consumption of India, Iran, and Pakistan.
Iran's 812 trillion cubic feet of natural gas reserves and low levels of natural gas consumption make it a natural potential distributor of natural gas resources to India and Pakistan.

TABLE 1: NATURAL GAS STATISTICS - COUNTRY SPECIFIC (CIA 2000)
| | | | |
| --- | --- | --- | --- |
| Country | Natural Gas Reserves | Natural Gas Production | Natural Gas Consumption |
| India | 22.9 trillion cubic feet (Tcf) | 761 Bcf | 761 Bcf |
| Iran | 812 trillion cubic feet (Tcf) | 1.9 Bcf | 1.8 Bcf |
| Pakistan | 21.6 trillion cubic feet (Tcf) | 0.7 Tcf | 0.7 Tcf |
The current demand in India for natural gas is nearly 96 million cubic metres per day (mcmd) and only 67 mcmd is available (Dadwal 2000). Pakistan's demand also exceeds its current supply. Pakistan's demand for natural gas is expected to rise substantially in the next few years, with an increase of roughly 50% by 2006 (Energy Information Administration 2000). Furthermore, the output of 0.7 trillion cubic feet (Tcf) meets only 39% of Pakistan's energy needs (Azhar 2000). Pakistan has only 21.6 Tcf of natural gas reserves, resulting in the production of 0.7 Tcf of natural gas, which is exactly the same as the level of natural gas consumption in the country. India also has this problem with both production and consumption of natural gas at 761 billion cubic feet (Bcf).
Nearly 70 percent of India's natural gas reserves are in the state of Gujarat and the Bombay High Basin. The Indian government has encouraged further exploration of gas rich areas but it will be unable to meet the increasing demand for natural gas and energy in India's near future due to cost and industrialization factors.
Pakistan, as well, attempted to cultivate its natural gas resources in the southern province of Sindh in a natural wildlife preserve, where the dry and hilly terrain supports many endangered species and a quarter million pastoral people who refuse to give up their way of life (Forests.Org 1999). When the Sharif government in 1997 invited British Premier Oil to cultivate the land into natural gas fields in hopes of discovering the predicted three million cubic feet of gas, the quarter million pastoral people living there protested, refusing to give up their way of life
Presently, the Pakistani government still hopes the development of new natural gas fields would serve to prevent the future energy crisis predicted in the next four years. However, this hope falls short of the reality, considering the environmental concerns expressed by pastoral peoples as well as lack of industrial facilities to implement cultivation efforts.
GLOBALIZATION AND REGIONAL COOPERATION IN THE DEVELOPING WORLD
Because of the demand for energy in South Asia, both Pakistan and India must reevaluate their positions on the Iran-India pipeline project. They must view the project as the emergence of an economic globalization by which regional cooperation could save them from a common future crisis. Historically,
as the globalization process began to gather speed, states quickly realized that their neighbors, who often had similar economies to their own, faced many became one way of attempting to come to grips with these common problems (Stubbs 232).
In the context of South Asia, this economic globalization thus plays an influential role in forming and transforming regional politics and relations. The Pakistani and Indian governments must realize that their situations fall on common ground. Only once this happens can regional politics and relations significantly transform.

Punjab Finance Minister Shahid Kardar Pakistan spoke in November 2000 on regional cooperation and globalization after announcing that Pakistan attracted $704 million in the past year for investment in the gas and oil sector. He commented that economic and social reforms were desperately needed. He also commented on the current era of economic globalization which many developing countries now face. He said,
"We do not have the luxury of time. It has run out on us. We need to seize the moment, or we will be marginalized in the global system with increasingly difficult political, economic, and social challenges confronting us" (Dawn 13 November 2000).
While Kardar does not specifically mention regional cooperation, his mention of the marginality of developing countries highlights one of the primary reasons for participating in regional projects like the Iran to India natural gas pipeline. Surely this is something India, Iran, and Pakistan can all understand.
3. Duration
4. Location

Continent:
Region:
Country:
5. Actors
Iran and India

6. Type of Environmental Problem
Habitat Loss
7. Type of Habitat
Dry
8. Act and Harm Sites:
Iran and India

9. Type of Conflict
Interstate
10. Level of Conflict
Harm
11. Fatality Level of Dispute (military and civilian fatalities)
None


IV. Environment and Conflict Overlap
12. Environment-Conflict Link and Dynamics:
13. Level of Strategic Interest
Bilateral and Multilateral
14. Outcome of Dispute:
Complete
15. Related ICE Cases
16. Relevant Websites and Literature
NEWSPAPERS
WEBSITES
BOOKS
Amineh, Medhi Parvizi. Towards the Control of Oil Resources in the Caspian Region. New York: St. Martin's Press, 1999
Croissant, Michael P. and Bulent Aras, Eds. Oil and Geopolitics in the Caspian Sea Region. London: Praeger Publishers, 1999.
Dasgupta, Biplab. The Oil Industry in India: Some Economic Aspects. Hertford: Stephen Austin and Sons Ltd., 1971.
Falk, Richard. Predatory Globalization: A Critique. Cambridge: Polity Press, 1999.
International Energy Agency. Key World Energy Statistics from the IEA. 1999 Edition. London: IEA Publications, 1999.
Mostafa, Elm. Oil, Power, and Principle. Syracuse: Syracuse University Press, 1992.
Rashid, Ahmed. Taliban: Militant Islam, Oil and Fundamentalism in Central Asia. New Haven: Yale University Press, 2000.
Stallings, Barbara, Ed. Global Change, Regional Response: The New International Context of Development. Cambridge: Cambridge University Press, 1995.
Stubbs, Richard and Geoffrey R.D. Underhill, Eds. Political Economy and the Changing Global Order. Oxford: Oxford University Press, 2000.
ARTICLES
Alexanders Gas and Oil Connections. Iran-Pakistan-India gas pipeline plan stuck in political dilemma. (Version current at 11 September 2000).
Azhar, Saeed. Pakistan keen on gas pipeline to India. The Times of India. (Version current at 11 September 2000)
Bagchi, Indrani. Pakistan guarantee for gas pipeline. The Economic Times. (Version current at 11 September 2000).
Central Intelligence Agency. India. (Version current at 11 September 2000).
----. Iran. (Version current at 11 September 2000).
----. Pakistan. (Version current at 11 September 2000).
Chakraborty, Madhumita. "Gail initiates talks to revive Indo-Iran pipeline project."Express India (India). 13 May 1999.
Dadwal, Shebonti Ray. The Current Oil 'Crisis: Implications for India. IDSA. (Version current at 21 September 2000).
----. Energy Security: India's Options. IDSA. (Version current at 21 September 2000).
Energy Information Administration. India. (Version current at February 2000).
----. Iran. (Version current at February 2000).
----. Pakistan. (Version current at February 2000).
----. India: Environment Issues. (Version current at 6 November 2000).
----. Natural Gas. (Version current at 1 November 2000).
----. Pakistan: Environment Issues. (Version current at 6 November 2000).
General Background. (Version current at 11 September 2000).
India, Iran to examine gas pipeline proposals. Yahoo India News. (Version current at 11 September 2000).
"Iran to examine gas pipeline proposals." Reuters. 16 August 2000.
Iran-India Pipeline Beneficial to All Concerned. The Times of Central Asia. (Version current at 7 November 2000).
"Iran pipeline project revived." The Hindu (India). 24 September 1999.
Khan, Asim R., M. Kaleem Ullah, and Saim Muhammad. Water Availability and Some Macro Level Issues Related to Water Resources Planning and Management in the Indus Basin Irrigation System in Pakistan. (Version current at 6 November 2000).
"Musharraf to permit Iran-India gas pipeline through Pak." Times of India (India). 10 September 2000.
Ludden, David. "Introduction Ayodhya: A Window on the World." Making India Hindu. Oxford: Oxford University Press, 1996.
Ministry of Petroleum and Natural Gas, Government of India. Natural Gas. (Version current at 11 September 2000).
Nakayama, M. Role of the World Bank in Negotiation Process of the Indus Water Treaty. Journal of Japan Social, Hydroelectric, and Water Resources 9(1), 77-87.
Namboodiri, Udayan. India agrees to study feasibility of overland natural gas pipeline. The Hindustan Times. (Version current at 11 September 2000).
"Natural Gas." (Version current at 11 September 2000).
"Natural Gas Dreams Menace Pakistan Wildlife Park." Forests.org. 8 June 1999.
Najam, Adil. Forthcoming Trade Negotiations: Identifying Pakistan's Interests. Prepared by the Pakistan Mission in Geneva. Canada: International Institute for Sustainable Development, 1999.
"Pakistan expects to earn $700m from Iran-India pipeline." The Hindustan Times. 7 July 2000. (Version current at 6 November 2000).
Pakistan supports India-Iran pipeline: Tarar opens ECO energy moot. Dawn. (Version current at 7 November 2000).
Parrott, Stewart. Iran: New Gas Pipeline Boosts Regional Ambitions. Radio Free Europe. (Version current at 11 September 2000).
Rose, Alexander. "Paradise Lost: The Ordeal of Kashmir." The National Interest. Number 58 (Winter 1999/2000): 88-96.
$704m foreign investment in oil, gas sector. Dawn. (Version current at 7 November 2000).
Tata Energy Research Institute. Energy and Environment. (Version current at 26 October 2000).
----. Liquefied natural gas transportation: in the pipeline. (Version current at 26 October 2000).
Tongia, Rahul and V.S. Arunachalam. Natural Gas Imports by South Asia: Pipelines or Pipedreams? Economic and Political Weekly. May 1999.
United States Department of State. U.S.-India Joint Statement on Energy and Environment Cooperation. (Version current at 10 October 2000).
----. Fact Sheet: Iran-Libya Sanctions Act of 1996. (Version current at 20 September 2000).
----. Fact Sheet: India and Pakistan Sanctions. (Version current at 10 October 2000).
----. "U.S.-India Joint Statement on Energy and Environment Cooperation." 22 March 2000.
World Bank. Natural Gas Trade in Asia and the Middle East. IEN Occasional Paper No. 8. (Version current at 1 November 2000).
Zehra, Nasim. The Peace Pipeline. The News International (Pakistan). Friday 21 April 2000.